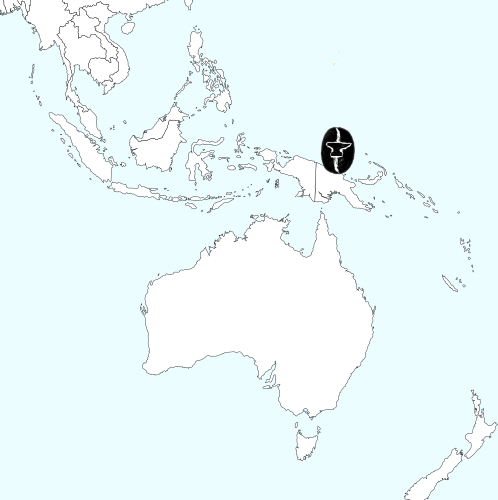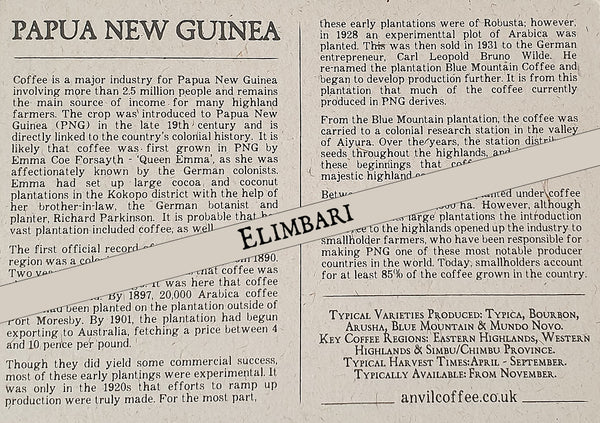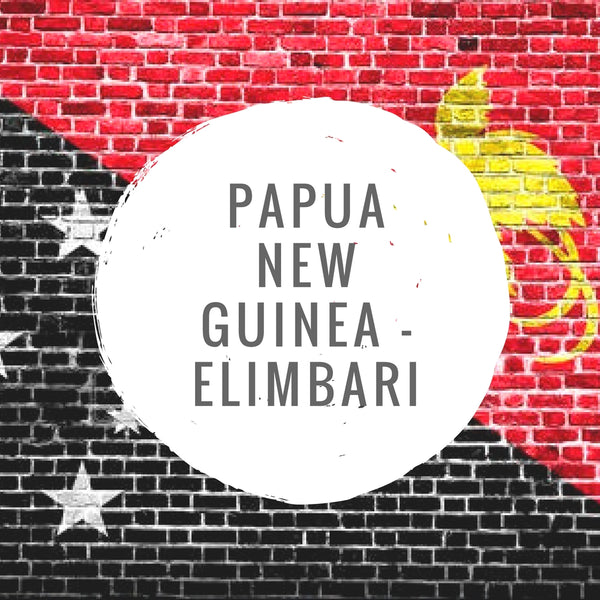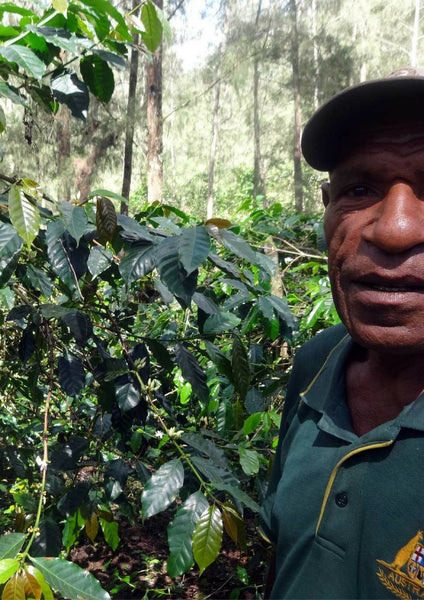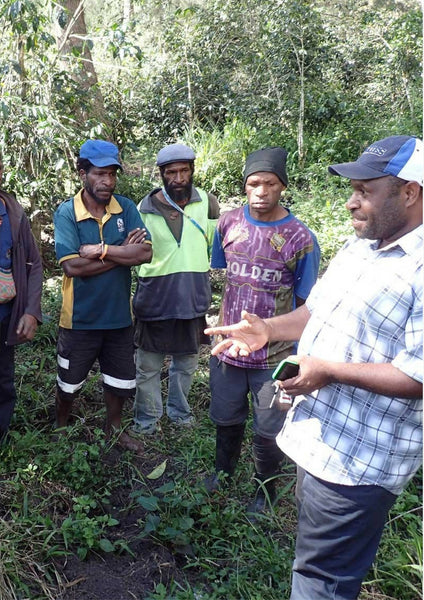 ANVIL Papua New Guinea Elimbari
---
Papua New Guinea Elimbari
(If you would like your beans ground, please let us know which grind you require)
Cupping notes
Vanilla ice cream body, cherry and aromas of jasmine, overall fruity and sweet with cherry juice.
| | |
| --- | --- |
| Origin | Papua New Guinea |
| Process | Washed |
| Altitude | 1600m |
| Harvest | May - August |
| Availability | January - December |
| Flavour | Fruity, Sweet |
| Varietal | Typica |
Papua New Guinea

Place in world as coffee exporter (14/15):
17th
Sacks (60kg) exported annually (14/15):
796,000
Percentage of world coffee market:
Less than 1%
Other major agricultural exports:
Palm oil, cocoa beans, rubber
Estimated number of families relying on coffee for livelihood:
2.5 million (half the population!)
Typical Varieties Produced:
Traditional strains of Typica, Bourbon, Arusha, Blue Mountain & Mundo Novo
Key Coffee Regions:
Eastern Highlands, Western Highlands & Simbu/Chimbu Province
Typical Harvest Times:
April - September
Typically Available:
From November

Coffee is a major industry for Papua New Guinea involving more than 2.5 million people (or nearly half of the total population). The crop remains the main source of income for many highland farmers. The country currently exports around 1 million bags of coffee, bringing in 340 million kina to the economy.
The crop was introduced to Papua New Guinea (PNG) in the late 19th century and is directly linked to the country's colonial history. It is likely that coffee was first grown in PNG by Emma Coe Forsayth - 'Queen Emma', as she was affectionately known by the German colonists - a business woman and plantation owner of mixed American and Samoan descent. Emma had set up large cocoa and coconut plantations in the Kokopo district in the East New Britain Province (ENBP) with the help of her brother-in-law, the German botanist and planter, Richard Parkinson. It is probable that her vast plantation included coffee, as well.

The first official record of coffee's growth in the region was a colonial government report, made in 1890. Two years later there were reports that coffee was also being grown in Rigo – in the southwest. It was here that coffee visibly took hold. By 1897, 20,000 Arabica coffee plants had been planted on the plantation known as 'Variarata' plantation (near what is now a national park) outside of Port Moresby. By 1901, the plantation had begun exporting to Australia, fetching a price between 4 pence and 10 pence per pound.

Though they did yield some commercial success, most of these early plantings were experimental. It was only in the 1920s that efforts to ramp up production were truly made. For the most part, these early plantations were of Robusta; however, in 1928 an experimenttal plot of Arabica was planted at the colonial government's Department of Agriculture station at Wau in the district of Morobe, east of the Owen Stanley mountain range. This plantation was sold in 1931 to the German entrepreneur, Carl Leopold Bruno Wilde. He re-named the plantation Blue Mountain Coffee and began to develop production further, eventually roasting and grinding the coffee to sell domestically and overseas. It is from this plantation that much the coffee currently produced in the Highlands of PNG derives.

From the Blue Mountain plantation, the coffee was carried to a colonial research station in the valley of Aiyura in the Eastern Highlands. Over the years, the station distributed seeds throughout the highlands, and it was from these beginnings that coffee – finding itself in a climate and terrain perfect for its development – truly made the majestic highland country of Papua New Guinea its home.

Commercial coffee production in PNG really picked up in the post-war years. Between 1951 and 1965, areas planted under coffee grew from 147 ha to 4,800 ha (a growth of over 3000%). However, although PNG still boasts large plantations such as the earliest examples, the introduction of coffee to the highlands opened up the industry to smallholder farmers, who have been responsible for making PNG one of these most notable producer countries in the world. Today, smallholders account for at least 85% of the coffee grown in the country, the majority growing Arabica (95% of the country's production) at altitudes of 1,500 metres and above.

Some of the greatest challenges to PNG's coffee production have been rooted in the overwhelmingly small-scale nature of its production. Lack of basic infrastructure, such as roads, and limited access to training and technical inputs limited PNG's production for many years. The Coffee Industry Corporation Limited (CIC), PNG's coffee board, has worked to regulate the industry, facilitate sustainability and quality measures and provide research and extension services to the coffee farming community. This has resulted in the overall increase in quality of PNG coffees in recent years and PNG's increasing participating in specialty markets.